07-20-16
Showed his class in  week one as he ran me out of town at The Open Championship!
Let's see how we match up this week!
I'm flattered beyond words to have THE Ned Brown contributing his picks for the Yahoo! game for the foreseeable future!
For those of you who don't know, Ned has been a MAYJAH PLAYAH in the world of Yahoo! and was a contributing writer at Rotoworld before, during and after my tenure there.
Give him a follow on the Twitter: @Esoxgolf 
There's not a friendlier, astute gamer out there and his opinion is highly regarded in our field.
He's won a few "things" in his day playing fantasy golf and as I always say: More knowledge on display is better than less.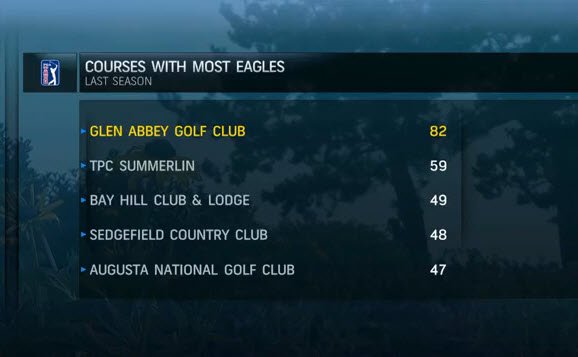 Ned's Yahoo! Picks
Points: The Open: 180
Points: SEASON: 4,157
Rank: SEASON: 3,256
Group A
season starts remaining in (  )
Dustin Johnson (5)
Couldn't make it three in a row last week but another top 10 shows he's still hot.
Jason Day (4)
Didn't do much to hinder his momentum with T-22 at The Open.
Group B:
Jim Furyk (9)
He's the first guy I think of when I hear "Canadian Open". He finished T-2 at Oakmont recently and always plays well at Glen Abbey.
Charley Hoffman (5)
He's cooled off since summer has started but he always plays well here.
Brandt Snedeker (4)
Looks like I was a week early on him as he played well on the weekend at The Open and won here in 2013.
Graham DeLaet (9)
I always like to put a Canadian on the roster for this event. He looked great last week closing at Barbasol with T-8.
Group C:
Matt Kuchar (2)
He was one of the hottest players entering The Open but finished back in the pack. This is a great spot for him to bounce back.
Emiliano Grillo (9)
He's playing really well with T-14 at WGC-BI and T-12 at The Open in his last two.
Glass's Yahoo! Picks
Points: The Open: 154
Points: SUMMER Segment: 483
Rank: SUMMER Segment: 2,285
Points: SEASON: 4,299
Rank: SEASON: 525
Last week
With no Mickelson and a WHOPPING 12 pts (0 on Sunday) from Group C, I still moved up in the season-long game so the drop in the summer is palatable. I could have been greedier and just let Stenson roll all four rounds but I gambled with McIlroy on Saturday and lost 10 points. And a start. Woof. Hindsight is always 20-20, sadly.
This week
I can't stress enough that Yahoo! is a scoring game so find guys who have put up under-par rounds on this track and gobble up birdies/par fives. Starts remaining will always force your hand; I get that, but if you have big boys to burn, go on then!
Group A
season starts remaining in (  )
Dustin Johnson (4)
Jason Day (5)
Time to release the hounds! It wouldn't surprise me if either or both sat out ONE Playoff event so I'll be covered, almost, for the rest of the year. I won't argue Harman to pair either of these guys as he went low here early last year. Finau can also get a look if Harman is too hot-and-cold.
Group B:
William McGirt (9)
Charley Hoffman (7)
Jim Furyk (7)
David Hearn (10)
DeLaet, Walker, Palmer and Knost also received looks.
Group C:
Matt Kuchar (1)
Emiliano Grillo (10)
Hard to leave Rahm out but the Argentine who opened with 64 here last year gets the nod. Summerhays and Garrigus if a deeper play is required make sense.